The year 2021 was in many ways exceptional for all of us and the development of digital media and its advertising has mainly been done from the home office. Despite the situation, it has been a pleasure to see that not all development projects have gone on hold, but the focus on the future has remained strong. Of course, partly due to the circumstances, the year 2022 will certainly be seen as a major turning point in the sense that the whole industry is preparing to create a new infrastructure that is not dependent on traditional identification methods such as third-party cookies. In addition to identity solutions, there are many other themes that are most likely to become relevant in 2022.
If you are working in digital media, and especially its advertising, this year you should pay attention to the following:
Programmatic Advertising - The popularity of programmatic advertising is not diminishing, but investments in it will continue to grow during 2022. Programmatic advertising is driven by efficiency, flexibility, and better control and targeting of advertising. This year, connected TV will be the main driver of programmatic growth. According to a study by

IAB Europe

, publishers have increasingly taken control of the sale of programmatic advertising, but the challenges are particularly on the know-how side and it is perceived as particularly difficult to keep up with technological developments. We think that in 2022, publishers will be investing in programmatic expertise and adopting tools like Relevant Yield to simplify processes, but will still use external partners to address time-consuming challenges.
Server-side - More than 70% of publishers use header bidding to boost eCPMs, increase fill rates, and maximize ad revenues. More traditionally, the technical implementation has been set to client-side, where ad calls take place in the user's browser. Recently, an increasingly popular implementation has been server-side, where one call goes to a separate server and continues to call all the sources of demand integrated into it. Server-side is seen as a solution to latency issues and is especially useful with heavier advertising materials such as video formats. As the load time for your ads decreases, your site's user experience will also improve. We believe that in 2022, more and more publishers will improve their ability to test server-side implementations and seek the right balance between client-side and server-side implementations.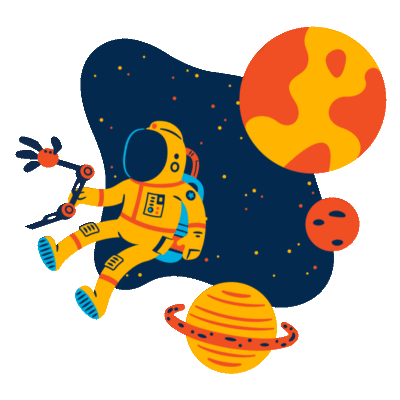 Identity Solutions - The collection of visitor data and the targeting of advertising will undergo a major change as Chrome, which dominates nearly 70 percent of the desktop browser market, will block the use of third-party cookies in the future. Google's decision to block third-party cookies from Chrome will revolutionize digital advertising practices, as advertising and targeting are currently largely based on these cookies. The need to target and measure advertising is not going away, so in the future, new ways will replace the need for third-party cookies in digital advertising. In 2021, different options were already found and tested, such as different ID implementations and audience cohorts, but 2022 is likely to be a turning point for the new era of digital advertising and targeting. We believe that in terms of targeting and measurement, publishers will create hybrid strategies in the future in which their own data and contextual targeting will also play their own roles. However, the year 2022 is likely to include testing, learning and planning when it comes to identity solutions.
1st party data - In 2022, publishers will continue to grow and develop their capabilities to utilize first-party data. First-party data has always played an important role in advertising and building the customer experience, but it seems that in the future its role will be emphasized, not least because of privacy and browser cookie restrictions. First-party data is information obtained directly from your own audience or customer (e.g., website, CRM, order information, surveys, and customer feedback), i.e., those who voluntarily interact with the company. According to a IAB European study, up to 90% of advertisers, publishers and agencies take advantage of first-party data in some way, but the development of policies and more diverse use of data is strongly on the agenda for many publishers in 2022 to maximize the value of their data.
Panel-based data - We do not believe that our own data will succeed in the future, but that our own data will be enriched and expanded with the help of partners. Thus, the need for third-party data will not disappear but will have its own role in future hybrid strategies. According to a study by Kantar, up to 80% of advertisers want to use their own segmentation in media planning and activation. However, the data must be privacy-compliant, consensual and reliable. These requirements are likely to make third-party data more valuable if partners who do not play with open cards are dropped out of the market. Panel-based third-party data meets the requirements for privacy and quality, and will therefore also be subject to special review by publishers in 2022.
Contextual Targeting - With cookie restrictions, alternative ways to target advertising begin to gain popularity. The re-emergence of contextual targeting has long been in demand, and the popularity of targeting is clearly growing. Contextual targeting means targeting based on context, for example, someone who enjoys cooking-related content could be more interested than average in buying cooking-related supplies. Contextual targeting has been found to be effective, and according to an IAB survey in Europe, 69% of consumers say they are more likely to engage in advertising related to the content they read.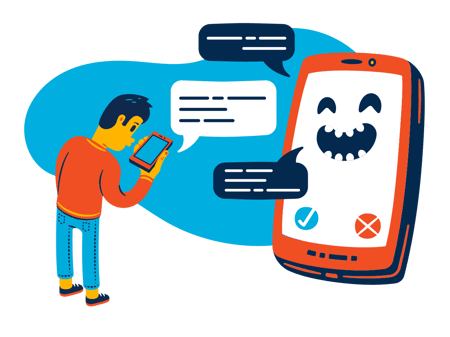 Video - You can't ignore how popular video has grown in all its forms. It is not yet clear whether the growth of the video is temporary due to the pandemic or a new normal. According to a Kantar consumer survey, up to 50% of those with internet access use paid streaming services. Short video content on platforms like Tiktok and Instagram will continue to grow in popularity during 2022. Probably similar techniques will be seen in the most traditional media as well. Underlying the change is the concern that it will be difficult to attract younger audiences to content without video content. According to a Reuters study, an example is SVT in Sweden, which has achieved significant growth in popularity among 20-29 year olds as the most widely used media when investing in mobile-friendly video content. In 2022, for many publishers, video issues will certainly be on the table and attention will be paid to the development of digital video formats and video content.
Responsibility and Privacy - These themes will certainly continue to be a hot topic this year as well. Users of online services have taken more measures than before to protect their online privacy. At the same time, we know that information is needed to create functional online services and content that serve our users and to provide consumers with useful information and relevant advertising. The privacy strategy must be customer-oriented so that visitors feel in control and are able to control the information they share. Transparency, honesty, asking for permission and increasing understanding are the key to success. We believe that in 2022 the aim is to develop a data protection strategy that is increasingly visitor-friendly.
The list isn't all-inclusive, but it's good to get started with these. In summary, 2022 will seek and build alternative ways to target and measure advertising, invest in programmatic and its technologies, make better use of in-house data, pay attention to video and its ad formats, and seek more visitor-friendly and transparent ways to respect user privacy.