We are pleased to announce that our Relevant Yield team is heading to Las Vegas in May. We will be there in person May 23-25, 2022 at the MGM Grand Las Vegas.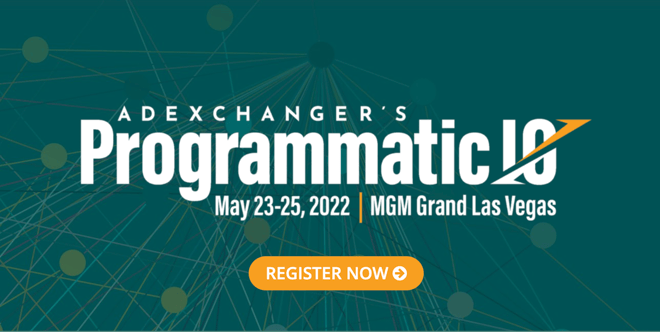 About Programmatic I/O
PROGRAMMATIC I/O Las Vegas brings the full digital marketing industry together for updates on privacy, the cookieless future, retail media, CTV trends, and much more. It is the best investment digital marketing professionals can make in professional growth each year.
About Relevant Yield

Relevant Yield is the most empowering solution for publishers and sales networks to maximize ad revenues. Our solution offers an independent vendor agnostic header bidding management combined with realtime prebid analytics and revenue reporting from any demand channel; which makes it the most comprehensive solution on the market.
With Relevant Yield ad sales and adops teams can streamline their processes while enjoying cost savings and better returns.
Here you can find more about Relevant Yield>>
Relevant Yield is provided by a Nordic based company Relevant Digital and it is used by media houses and their sales partners across the world. In addition to Relevant Yield, the company offers programmatic related consultation, technologies and support.
Meet us in MGM Grand Las Vegas!

At our Relevant Yield Booth in the Live Exchange area, you can come to greet the members of our team. Ronny Linder, Kimmo Vihanto, Petri Kokkonen and Olli Järvilehto will be on the spot - feel free to contact them (or firstname.lastname(a)relevant-digital.com) if you would like to book a slot for a chat in advance in MGM Grand Las Vegas or send a contact request here.