Relevant Yield is provided by a Nordic based company Relevant Digital, with more than a decade hands on experience in running programmatic ad operations, for the need of online publishers and networks to manage and improve their advertising revenues. Relevant Yield is the most comprehensive solution in the market with revenue insights, real time analytics and remote control of prebid setups. The company is also a member of prebid.org.
Einar started working for Relevant Digital as a Full Stack Developer in the autumn 2020. He is a part of our Relevant Yield development team, whose members are geographically located in Sweden, Norway, France and Denmark. Einar mainly focuses on developing and bringing new features to Relevant Yield together with the team. The work also includes producing a variety of custom features for Relevant Yield users, for the solution is highly customisable and continuous development is based on customers and market's needs .
The work is hectic and demanding, as a new version is published every month. The development team is very knowledgeable on working with and building Advertising systems; and right now they focus a lot of their work around the prebid framework. In fact, Einar is turning into something of a prebid expert, having built both the prebid Server and Video solution for Relevant Yield.
We asked Einar some questions about his experience of being a part of our development team: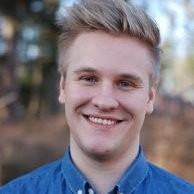 How did you become interested in Relevant Digital as a company and the development of Relevant Yield?
I heard about the open position and got excited to apply for it right away. The work on offer seemed like I would have the opportunity to be involved in developing something unique.
I think my skills are a good fit in the team, but on the other hand I can share my own opinions and learn a lot from my colleagues. My colleagues are true professionals and it's great to be part of this team.
How does team collaboration work when members are located in different countries?
Actually, distance has little effect on our work. We have daily a short online meeting with the whole development team where we prioritize and go through what has been done and what to focus on next. Of course, it would be nice to meet more face to face too.
Relevant Digital has a tradition of bringing all the staff together a few times a year, but unfortunately over the past year it has not been possible to meet other than online. I look forward to meeting colleagues in Finland in the future. They have promised to introduce me to the Finnish sauna culture.
What have you enjoyed the most during your time at Relevant Digital?
The atmosphere is nice and open even though the work is done on a tight schedule. It has been nice to get good feedback on the development from other employees as well as customers. I also like how committed and excited the colleagues are, working together to develop Relevant Yield forward.
We are a relatively small company and, unlike many other competitors, operate independently, meaning we do not represent any particular advertising management platform but focus on creating the most useful solution for all publishers around the world. We are all looking forward to seeing where the story and development of Relevant Yield will lead.
What have been the latest achievements of the development team?
Indeed, a new version of Relevant Yield is released every month. The latest releases have included e.g. Google Analytics integration so publishers can in addition to revenues from various sales sources see site traffic from Relevant Yield. The system has also introduced a lot of new metrics such as deal and media type, creative size, viewable impressions and viewability%.
For example, tracking the viewability of each different sales source by ad placement is really useful for publishers and networks, as it will be seen immediately if the placements have poor visibility and can be developed. In addition, there have been recent improvements in alarms features, which has really been considered a feature among publishers since they can actively protect their advertising revenue with it.
By using Relevant Yield, publishers and ad networks increase advertising revenues, boost efficiency, keep control, retain independence and reduce costs. You can read more about our solution here and book a free consultation to explore how you will benefit by using Relevant Yied.