IAB Europe's annual Attitudes to Programmatic Advertising Report is a comprehensive analysis of the European programmatic landscape, covering trends, drivers of and barriers to growth, and forecasts for the future. If you are working in programmatic, we recommend that you read this report. To make it easier, we've put together the key findings here:
Despite a global pandemic, programmatic advertising investments have remained fairly stable and in fact some growth has occurred in programmatic video.

In terms of investment in other formats, connected TV is the forerunner; 19% of advertiser respondents allocated between 21-40% of their programmatic trading budget into CTV in 2021.

In-housing is a key trend again after seeing some decline in 2020; in 2021 50% of advertisers stated they have an in-house model for programmatic trading compared to 20% in 2020. This was 68% for agencies compared to 50% in 2020.

Supply chain transparency is now less of a concern to the buy-side but brand safety has made its way to the forefront again with 42% of advertisers citing it as a barrier to programmatic investment.

The use of first-party data continues to grow with more than 90% of all stakeholders currently using first-party data.
Investments and strategies
Despite a global pandemic, programmatic advertising investments have remained fairly stable and in fact some growth has occurred in programmatic video. The overall number of agencies and advertisers trading mobile inventory via programmatic methods has decreased, whilst the number of publishers trading the majority of their mobile inventory via programmatic has increased from 34% in 2020 to 40% in 2021. Video remains a key driver of programmatic investment amongst agencies.
Where it is traded programmatically, video is still mainly traded through programmatic marketplaces. Interestingly, agencies and publishers have cited a marginal increase in automated guaranteed buying methods. Display and mobile are still mainly bought and sold via open auctions. Advertisers this year have bought more of their inventory via open actions across formats – display, mobile and video. In terms of investment in other formats, Connected TV is the forerunner. Publishers and agencies also invested between 21-40% of their programmatic trading budget to Digital OOH and audio. Also, 8% of the advertisers said they were investing between 20-41% of their programmatic budget into in-gaming.
The trend of in-housing is growing again as the percentage of advertisers with an inhouse model has more than doubled, as has the number of agencies with an in-house trading desk increased from 50% in 2020 to 68% in 2021. In 2021, 38% of advertisers stated that they had a hybrid model for programmatic trading. The drivers for buyers to manage programmatic in-house and develop hybrid models are related to the desire for increased control of operations, first-party data management and greater transparency on where campaigns run. In-housing challenges reside around skill sets and technology, which the hybrid model appears to address.
Publishers are also taking more control of their programmatic selling. In 2021, 59% of publishers said they had an in-house operation model. Technology challenges also prevail, particularly with publishers as more than two thirds (71%) cite difficulties in keeping up with changing technology as the key reason.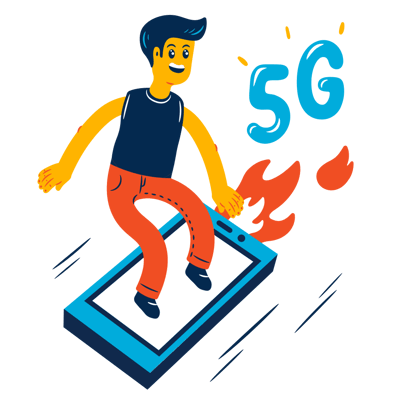 Drivers & barriers
Most buy and sell-side decision-makers cited better use of data to be the main accelerator for programmatic investments in 2021. There was an event split for advertisers, who named better use of data and targeting efficiencies as the two main drivers, even though these categories decreased significantly year-over-year. Gaining access to premium inventory at scale ranked at third place in driving programmatic investments. The importance of lower cost media decreased for advertisers when compared year-over-year, from 60% in 2020 to 42% in 2021, with preference tailored towards efficiency and quality of campaigns. From an agency perspective, categories mirrored advertisers' key drivers. The highest ranking was also better use of data and targeting efficiencies and trading and operational efficiencies both ranked second place.
In line with the buy-side, the sell-side is also looking into ways to take advantage of valuable first-party audience insights and publishers are focusing on evolving data practices to maximise value. More than six out of 10 publishers (62%) named the better use of data as a key driver, closely followed by maximising media value and increasing the value of inventory, both reaching 59%.
In 2020, the top barrier amongst advertisers to investing in programmatic advertising was supply chain transparency with 60% citing this. However, in 2021 this dropped by more than 50% to just 25% of advertisers, suggesting that the industry is making significant paths to enhancing transparency on the buy-side. The new concern for advertisers has switched back to Brand safety with 42% of advertisers citing it as a key barrier compared to just 10% in 2020. As the economy bounces back from the pandemic, and marketing budgets are regaining confidence, talent acquisition and training became the top barrier for all players in the media industry to be able to increase investment in programmatic buying.
For publishers, the cost of technology surrounding the transformations around digital advertising tools remains the key barrier. Publishers are working with far more SSPs than they were in the past, and this has resulted in higher infrastructure costs and a drop in yield so it is not surprising that supply chain transparency remains the primary concern among publishers.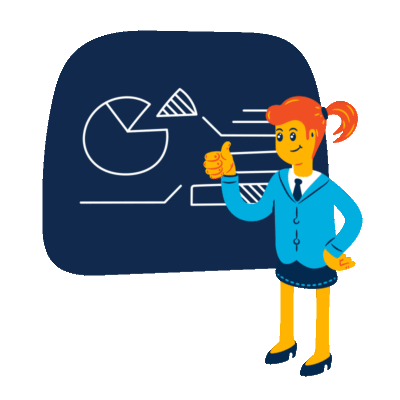 Measurement and data
Programmatic measurement continues to align with non-programmatic. The majority of all stakeholders use the same success metrics for programmatically traded display campaigns as those traded non-programmatically. Sales KPIs continue to be the key metric for evaluating programmatic campaigns. 48% of agencies cite sales KPIs as the top metric used for evaluating programmatic campaigns. Brand metrics such as brand awareness and purchase intent have also increased in use amongst advertisers and agencies suggesting more brand campaigns are being delivered through programmatic mechanisms.
First party data continues to dominate. 95% of advertisers, 94% of agencies and 93% of ad tech vendors are currently using first party data - all showing growth on 2020 figures. Publisher's reliance on first-party data is surprisingly slightly less at 70%. The use of third-party data remains pretty stable at 88% amongst agencies and 70% amongst advertisers. 88% of agencies are interested in interest audience segments, whilst three quarters of agencies and advertisers are interested in targeting audiences via first party data matches.
Now that there has been a delay to Google Chrome sunsetting third-party cookies until 2023, the gift of time has been granted to all stakeholders to investigate and experiment with other solutions to replace third-party cookie tracking for both targeting and performance. With heightened data privacy and cookie controls, first-party data and contextual targeting methods are increasingly favored by agencies. Contextual strategies, however, are also powering performance on programmatic buys. 69% of consumers say they are more likely to engage with an ad if it is relevant to the content they're reading. All stakeholders intend to increase their capacity to utilise first-party data in the future.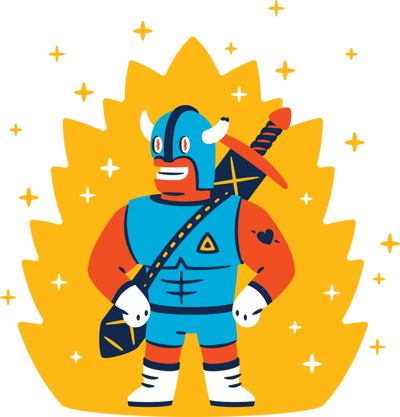 Future of programmatic
From the perspective of advertisers, an overwhelming majority (80%) forecast that their programmatic investment will increase in the next 12 months, while 15% predict maintaining the same level of programmatic spend. A similar trend is reflected amongst agencies. An astonishing 82% of surveyed agencies predict an increase in programmatic spend. Publishers' maintained their optimistic outlook on programmatic ad spend from 2020 to 2021; 81% of publishers predict that their revenues from programmatic trading will increase.
When it comes to the growth areas within the programmatic ecosystem, it all points towards connected TV (CTV). Ad tech vendors are the most optimistic when it comes to CTV, with 79% citing it as the key growth area. Approximately half of all other stakeholders advertisers (55%), agencies (53%), and publishers (52%) also believe CTV to be a key driver of programmatic trading. Also audio seems to grasp the attention of agencies and publishers, as 44% of them see it as one of the growth drivers within programmatic. In third place is digital out of home (DOOH), which is the automation of out of home ads on digital screens.
Over-the-Top (OTT) advertising seems to only be popular with advertisers, as 35% of surveyed pointed towards it as a potential growth area. Agencies and publishers did not share this optimism, as 9% of agencies and 19% of publishers think it will drive programmatic growth.
Source: IAB EUROPE: Attitudes to Programmatic Advertising 2021-report. You can find the full report here.