The "Attitudes to Programmatic Advertising" report published annually by IAB Europe has been published again in September. The report is a comprehensive analysis of the state of programmatic advertising in Europe. It covers e.g. trends, drivers and barriers to growth, and future forecasts. If you work with programmatic, we recommend you familiarize yourself with the report. To make things easier, we gathered here the most important findings in our opinion:
There has been an increase in the use of Programmatic Guaranteed which suggests a more direct relationship between publishers and advertisers, which brings more transparency for advertisers in both price and quality.

More than a quarter of advertisers and agencies ranked cost efficiencies as the most important driver for programmatic investment. This is closely followed by the granularity of controls and transparency of reporting.

Advertisers also cite costs as a barrier to investment; 22% ranked it as the number 1 barrier. Quality of media is also a concern (38% ranked this as the first or second barrier to investment).

For agencies, hiring and training staff is a key barrier to programmatic investment.

Advertisers are most likely to turn to curated marketplaces as a solution to find new audiences given the impact of data protection regulations and browser cookie controls (53%). Agencies are most likely to look to first-party data (53%).

There has been a shift in the type of data that stakeholders are using – the data shows a decrease in first and third-party and an increase in second-party.

Connected TV is cited as the biggest key programmatic growth area over the next 12 months by all stakeholder groups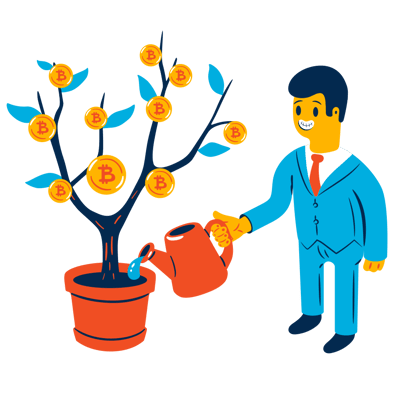 Investments and strategies
According to the IAB Europe AdEx Benchmark 2021 study (released June 2022), the European digital ad market, valued at 92 million euros in EU, is now programmatic first with 57% of all non-social display spend now being transacted programmatically. This is a 33% increase in programmatic investment from 2020. Nevertheless, the "Attitudes to Programmatic Advertising 2022" study showed that investment trends have decreased from the previous year among advertisers and agencies. On the publishers' side, on the other hand, growth was visible in all three categories, i.e. mobile, display, and video.
The survey results showed that in 2022, both advertisers and agencies will significantly increase their investments in various programmatic direct buying models, thus focusing on closer cooperation with publishers. It can be seen especially in the growth of Programmatic guaranteed, where the publisher gives the opportunity to buy premium inventory directly, without it being available to all buyers in the open marketplace. Programmatic direct also enables the use of the publisher's own data in campaigns.
The decline of the in-housing trend among advertisers has led to a more dynamic approach. Last year, 50% of advertisers said that they do programmatic in-house, now the share seems to have dropped to only 16%. This is possibly the result of the fact that there is still a need for expertise from outside the company and, for example, consulting plays an important role in the programmatic process. The study also showed that among advertisers and agencies, in addition to Ads.txt and Seller.json, a significant increase in the use of Demand Path Object, Buyers.json, and Supply Path Object can be seen in 2022.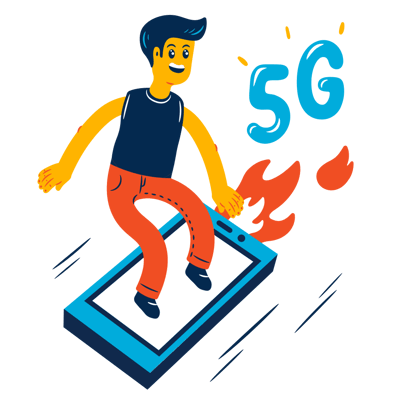 Drivers & barriers
The cost-effectiveness of programmatic appears to be a key factor for companies increasing their investments in programmatic advertising. The rise of programmatic direct buying points to the creation of more direct relationships between advertisers and publishers. It also brings more transparency to advertisers in terms of both price and quality.
In last year's survey, lower costs, better targeting possibilities, and the utilization of data emerged as the most important drivers of growth, but this year, cost efficiency was clearly number one. As a driver of growth, a granularity of control took second place. It is certainly not a coincidence, as marketing is increasingly faced with detailed questions about ongoing campaigns and their effectiveness. This is probably the result of both the search for efficiency in the current economic situation and concern for brand safety.
Although cost efficiency became a key factor as a driver of growth, it can also be a barrier to investments. 39% of publishers, 40% of advertisers, and 34% of agencies ranked cost as the first or second most important factor when asked about barriers to programmatic investment. Operational elements such as measurement, performance, and utilization of data also emerged as barriers to investments. Agencies still seem to have challenges in finding expertise, as hiring a suitable person was the number one barrier to investment.
The explosive growth of online businesses during the pandemic increased the shortage of competent programmatic professionals. The increased demand for experts in the field has also led to an increase in procurement costs. Programmatic is still considered to require special expertise, and publishers, advertisers, and agencies report challenges in finding competent people to handle the strategic roles of programmatic operations. The lack of skills is probably the result of the fact that there are many changing factors in the field, so staying up-to-date requires constant adoption of new and actively following of development.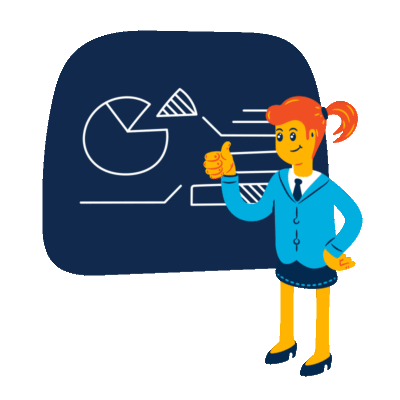 Measurement and data
When asked about measuring programmatic display campaigns, according to the survey, social interaction became the most important thing for advertisers. Publishers and agencies the most important is delivering quality metrics. This is likely a result of the increased need for scrutiny, due to increased investment and the correlation between quality metrics and return on investment (ROI). Ad tech vendors focus clearly (71%) more on sales metrics (KPI).
Advertisers are clearly shifting the focus onto second-party data. According to this year's research, a clear decrease in the utilization of first-party data can be seen in all stakeholder groups. The industry seems to be starting to prepare by diversifying for the limited availability of audience data in the coming years. It may also be that as privacy regulations evolve, certain types of data become less available and advertisers seek to find audiences from other sources.
In 2021, technology vendors (45%), publishers (63%), agencies (63%), and advertisers (45%) ranked DMP as the most preferred source of data. According to this year's research, CDP is prioritized the highest in the minds of advertisers, agencies and publishers when asking about a way to create and activate a customer profiler that utilizes several different data sources. All stakeholders also emphasized the importance of SSPs as a source of information.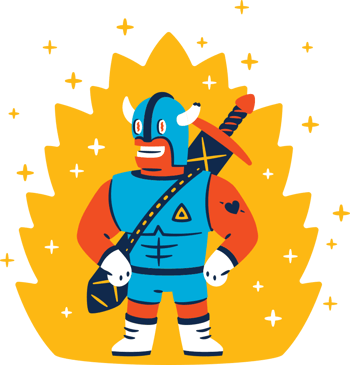 Future of programmatic
Of all the stakeholders, the number of those predicting an increase in investments in programmatic advertising has decreased compared to the previous year. But still the majority of all stakeholders expect programmatic to grow in 2022 (74% advertisers, 80% agencies, 68% publishers). About 17% of the advertisers who took part in the survey, 12% of the agencies and 22% of the publishers believe that the returns of programmatic display advertising will decrease to some extent.
There can be several reasons for the fact that the future prospects are not considered so positive compared to previous years. Political tensions and the threat of economic recession are already affecting media planning. If the situation continues, marketers are expected to look for ways to allocate their budget more efficiently to maximize ROI with a potentially smaller budget. As for the areas of programmatic growth in 2022, all stakeholders expect a fairly balanced year.
When it comes to growth areas, there is a consensus regarding Connect TV. More than 50% of all stakeholders mention it as the most likely driver of growth in the next 12 months. The probability of Voice as a growth driver was still considered low last year, but this year 32% of advertisers and 28% of agencies highlight it as a key growth area. Good growth prospects were predicted for DOOH last year, but this year it seems to be more in line with other growth areas. Of course, Google's announcement (August 25, 2022) about bringing DOOH to DV360 may affect the development of this area.
Sustainable development is becoming increasingly important for all stakeholders. In the coming period, we must work to develop a healthier media ecosystem. Brands and publishers want to bring their own card to the table in order to bring about meaningful actions and change. We have already seen encouraging examples of how the advertising industry has tackled the climate emergency, e.g. turning digital expenses in a more carbon dioxide-free direction and utilizing service providers and platforms that operate more environmentally friendly.
Source: IAB EUROPE: Attitudes to Programmatic Advertising 2022-report. You can find the full report here.