Typically, programmatic sales means selling and buying online advertising, often using fully automated systems, thereby deviating from traditional sales processes that involve negotiating between people and handling orders. Programmatic advertising has been quickly adopted in different markets, making it easier, faster and more flexible to buy media inventory. Getting the best results is an ongoing process with a number of factors affecting returns.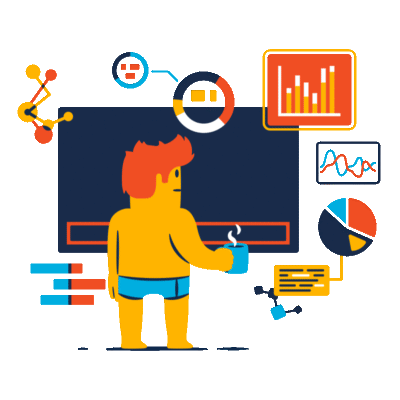 In order to run a successful ad sales programmatically, pay attention to these things:
Ad formats - The advertising formats that are selected for programmatic selling create a framework for what kind of demand the media is directed to. Do you decide to sell programmatically only basic formats or, for example, parade and rich media solutions? Demand for video and mobile inventory is on the rise. It is worth paying attention to those ad formats that are in demand or are standardised. Depending on the demand sources used, it is also worth considering internationally used ad formats in addition to domestic sizes. It is important to stay abreast of market developments in order to be able to meet demand.
Ad placements and viewability - What kind of ad placements do you have on the site? Is it possible for visitors to see ads on the site? Visibility, or viewability, is measured by in-screen values, which usually means the proportion of displays that have been displayed on the screen by at least 50% for the visitor. Advertisers are constantly paying more attention to the visibility of their ads. If the in-screen values are low, at least the competent advertisers may not be so interested in buying inventory. Follow the in-screen values of your placements and try to take action to improve them. Make sure that the number and execution of ads are in balance with the content. Sometimes less can be more. Also consider the user experience.
Floor price - The floor price is a minimum price you are willing to accept for your inventory. The floor price is set on the sales platforms. If the floor price is too high and the advertisers' bids do not exceed it, the inventory will not be sold. It may be more sensible to set the price a little lower, in which case the inventory fill rate is probably higher and thus the returns are at least reasonable.
It is challenging to find the right balance, no one intentionally wants to dump on the value of their own ad inventory. In some cases, setting the base price to even zero may make sense.Then the market will determine the value of the inventory. Through the sales system, the media receives information on buyer quotes. This information can be utilised in determining the floor price. You should follow up and optimise often enough to get the best results. It is also good to take into account seasonal exceptions for prices and demand when evaluating and comparing results.
Monitoring and optimisation - Optimisation refers to the process of improving the revenue from advertising inventory based on real-time data. It is important to monitor sales revenues to stay informed if the ad revenues are falling and thus be able to react quickly to necessary price changes, for example. In the follow-up, you will also notice how the deals work, for example, or whether there is otherwise reason to suspect that something is wrong with the technical implementation. By boldly experimenting, you can achieve surprising results. Optimisation should be done regularly based on data.
Especially in the programmatic sales of advertising, increasing the number of technology partners is necessary to achieve growth, but at the same time, sales monitoring, reporting and optimisation are becoming more complex. We solved the challenge by developing a platform – Relevant Yield – that enables multiple SSPs and Adservers' monitoring and reporting in one interface. You can read more about the service here and we'll be happy to tell you more if you want to know how it could help you save time and optimise your revenue more easily.
Visitors and target groups - Instead of ad inventory only, advertisers are increasingly interested in targeting advertising and utilising data. What kind of visitors does your site have and what is the value of your visitors? What kind of target groups can you build and reach through your media? It is possible to commercialise profile data related to media visitors. If you want to sell the data, is it sold as such or is it possible to buy it only with the campaign? What is the value of the data and how will it be sold? With visitor data, you can even create a new revenue stream or increase the value of your existing inventory.
Technical implementation - Various techniques can affect the revenue you get from your inventory. Traditionally, publishers have managed their ad prioritisation via their ad server. Already an outdated method in which programmatically sold ads are called consecutively from the servers of different advertising partners is called the Waterfall model. Header bidding is a technique in which the publisher adds a code snippet to the site that allows the publisher to offer an ad display for auction to multiple parties simultaneously before the ad call is sent to the publisher's server. Naturally, the ad display goes to the one with the highest bid.
Prebid.js is a free open source library and community that helps publishers implement Header Bidding on their websites & apps. In post-bid, the competition among your mediated demand sources competes after your ad server has first offered a call for direct campaign and possibly media's own source of programmatic demand. Server-side header-bidding is also discussed in the industry, which means that the technical implementation works on the servers of the providers of advertising technologies instead of the site. However, this implementation does not yet generate revenue as well as the site-based prebid.
You can easily implement, manage, and optimise your Header Bidding setup with Relevant Yield's HB Manager - read more here. HB Analytics helps with analytics optimisation. You can read more about it here.
ADS.txt - The mission of the ads.txt project is simple: Increase transparency in the programmatic advertising ecosystem. Ads.txt stands for Authorized Digital Sellers and is a simple, flexible and secure method that publishers and distributors can use to publicly declare the companies they authorize to sell their digital inventory. By creating a public record of Authorized Digital Sellers, ads.txt will create greater transparency in the inventory supply chain, and give publishers control over their inventory in the market, making it harder for bad actors to profit from selling counterfeit inventory across the ecosystem. As publishers adopt ads.txt, buyers will be able to more easily identify the Authorized Digital Sellers for a participating publisher, allowing brands to have confidence they are buying authentic publisher inventory.
Consent - Under the EU General Data Protection Regulation, operators collecting personal data are, in principle, obliged to request the user's consent to the use of cookies and provide the user with information on the use of cookies. In practice, this means that if your site shows advertising that is targeted on a cookie basis, the page visitors should be asked for their permission and offered the option of not using cookies.
It also matters how the permission is asked. Both the media and technology providers need to take advantage of the industry-agreed approach to asking for consent and passing on the information. More information on the Transparency and Consent Framework developed by IAB in collaboration with technology providers can be found here. Please ensure that the site complies with applicable laws and regulations so that any negligence does not adversely affect the programmatic sales of your advertising.
Relevant programmatic
If you're planning to sell your site's advertising inventory programmatically, increase your programmatic revenue or modernize your operating models (for example Header Bidding or Prebid.js) – Relevant is the right partner for your needs.
For example, we have a lot of positive commercial experiences of using Header Bidding. In addition to programmatic development, we are also happy to help you with ads.txt and consent. Consulting and services are always produced on an individual basis, so we can tailor your solution to get you the best and most efficient results. You can read more about our services here.