At the beginning of 2020 Google announced that it will be blocking third-party cookies in Chrome browser within two years. In July 2022 Google announced that it is delaying its plans to phase out third-party cookies in the Chrome browser until 2024, a year or so later than originally planned. Chrome's user base is so large that the change will have significant impacts on the digital advertising ecosystem. Currently, third-party cookies have an important role for instance in targeting and measuring advertising and preventing ad fraud.
Shortly after the release, Google announced its plan to replace cookies with browser-based open standards, the "Privacy Sandbox" project has been launched to find their final forms.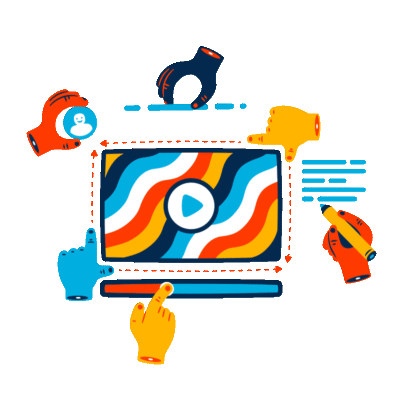 Privacy Sandbox
Privacy Sandbox has unquestionably been said to be Google's response to the growing pressure to improve privacy, ensure free advertising-funded content, and possibly block other parties' cookies.
The Privacy Sandbox project aims to minimize the information that is shared between websites and advertisers and to store a larger part of the visitor information on the visitor's device only. Google's project envisions targeted advertising and measuring conversions through Application Programming Interfaces (APIs) in a browser environment. A total of at least five different interfaces have been designed, each meeting different needs.
In January 2021 Google confirmed Federated Learning of Cohorts (FLoC), one of the tools developed in its 'privacy sandbox', as a replacement for third-party cookies within its Chrome Browser. However, in January 2022, Google reported that designed FloC API has faced some privacy issues and it will be replaced by a new Topics API.
What is Topics?
Topics is designed to allow interest-based advertising targeting in the browser. But instead of grouping users into cohorts according to interests (cf. FLoC), Topics is based on the user's recent browser functionality as well as the categorization of sites. According to Google, the development of the new approach has been driven by industry feedback on FloC tests.
With Topics, the Chrome browser learns what users are interested in when they visit different sites online. To understand visitors' interests, Google categorizes sites based on a limited number of categories. The categorization is currently designed to work only on a domain basis, i.e. the various topics on the news site will not be categorized separately. Google has said it will launch 300-350 different topic categories but has announced that the number is likely to grow as the tests progress.
The data collected using the machine-learning algorithm is stored in the browser for three weeks and is not stored on an external server. When a visitor visits a site that supports the Topics API, Topics draws one topic each week, which it distributes to target advertising. A shared topic category is either one of a visitor's top 5 topics from the last three weeks, or 5% likely to be a random topic. Advertisers take advantage of these categories to target more relevant advertising to their visitors.
Google has openly reported a privacy issue with FloC. According to them, it is easier for visitors to control and understand Topics. Users can choose to review and delete categories stored in the browser or turn off the Topics altogether. It is also easier for Google to manage targeting on sensitive topics, as such categories do not exist at all in principle.
Check out more detailed technical information about The Topic API here.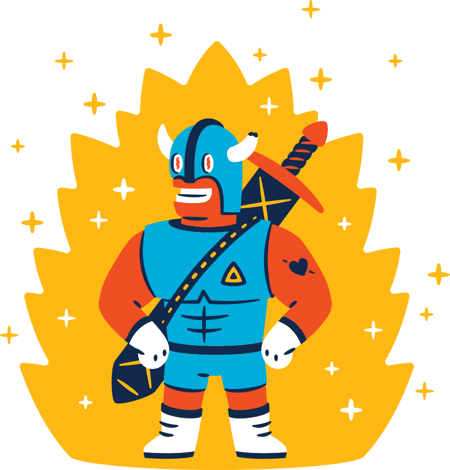 Privacy is preserved or not?
Although the new Topics solution is called FLoC 2.0 in AdExchanger, it is touted as a cure for privacy issues.
For FloC cohorts, the problem was that combining cohort data with other data could have been done to enable individuals to be identified. This problem is eliminated in Topics, as the number of categories is limited and the category information received by websites changes and is updated regularly.
Own or common interest?
It remains to be seen how advertisers and publishers will respond to this latest Google output to enable future targeting of advertising. Some publishers are skeptical of Google's projects, believing that the biggest benefit of the new interfaces will come to Google itself and put other players at a disadvantage.
The UK is investigating Google's plans to remove third-party cookies from Chrome. Regulators are concerned that changes to the "Privacy Sandbox" may favor Google ads. In its investigation, the UK Competition and Market Authority (CMA) found that the Google Privacy Sandbox project could hamper publishers 'ability to generate revenue and weaken competition in digital advertising and strengthen Google's market power. With these claims, Google has confirmed that it is working to develop the Privacy Sandbox project in a way that works for the entire ecosystem.
Tests begin at the end of the first quarter
Google has announced that the first Topics tests will begin in the first quarter of 2022. Google says more details are coming soon. We will remain interested in following the industry's reception and the progress of the tests for Topics.

If you want to stay up to date with industry developments, sign up for our monthly newsletter subscribers here.
Read more about:
Meet Topics API, Google's Latest Addition To The Privacy Sandbox (It's Basically FLoC 2.0), Get to know the new Topics API for Privacy Sandbox