NOTE! 21.9.2022 Based on the current market information, European data processing authorities are requiring changes to the TCF standard. We'll update our blog posts related to the TCF when there is clarity related to the possible upcoming changes. You can find up-to-date information here.
IAB Europe's Transparency & Consent Framework program to help publishers, technology vendors, agencies and advertisers ensure they are GDPR compliant regarding the access and processing of data and/or personal data. The Framework is especially relevant for publishers (first parties), who have partnered up with third parties, to enable those third parties to process user data. The program provides a standardised mechanism for requesting, storing and sharing user consent along the supply chain.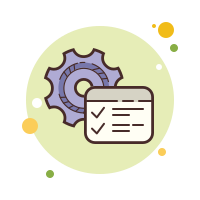 THE FRAMEWORK ENABLES WEBSITE OPERATORS & PUBLISHERS TO:
Select and control third-party vendors they want to work with;

Provide users with transparency into third-party vendors selected by them and the purposes for which they process data;

Request and obtain informed consent to process data, or establishing other legal bases to process data;

Transparently pass information relating to user choices to the ecosystem;

Act as a CMP, in which case they would need to register as a CMP in the Framework;

Support the use of data for measuring campaign effectiveness and the use of contextual advertising that requires access to users' devices.
IAB Europe, alongside their partner IAB Tech Lab, is delighted to announce that the Policies and Technical Specifications for version 2.0 of the Transparency & Consent Framework (TCF) are being made available for public comment. The first iteration of the TCF was launched exactly one year ago, on 25th April 2018, to enable the digital advertising ecosystem to comply with certain obligations under the GDPR and ePrivacy Directive. The key changes in the new version are even more transparency and control for consumers, greater control for publishers, and enhanced accommodation of the GDPR's "legitimate interests" legal basis for processing personal data, including the right to object through the TCF, alongside consent. A new, combined transparency and consent string will consolidate all signals.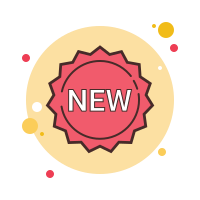 Users will see an increase in transparency and control in TCF v2.0 through:
The expansion of the original five purposes for processing personal data to a more granular twelve, with a new, innovative way to present the increased number of purposes for ease of comprehension.

Allowing users to express directly through a TCF Consent Management Platform (CMP) their "right to object" to a vendor processing their personal data on the basis of legitimate interest. Previously, RTO was handled outside of the TCF

More controls over whether and how vendors may use certain features of data processing, including the use of precise geolocation data.
Publishers will gain greater control and flexibility with respect to how they integrate and collaborate with their technology partners. New "publisher restrictions" will enable them to restrict the purposes for which personal data is processed on a publisher's site by vendors on a per-vendor basis.
By more clearly delineating different processing activities, vendors can more easily select the appropriate legal basis for their processing activities and publishers can exercise more granular control. By enhancing the TCF's signals in a way that communicates vendor disclosure, or whether the user has objected to processing – independent of the soliciting and collection of user consent – TCF v2.0 more seamlessly facilitates lawful and transparent processing on the basis of legitimate interests.
Want to find out more?
As part of the consultation process, IAB Europe will be holding two webinars to outline the proposed changes. These 1.5-hour information sessions will include a 45-minute presentation from key contributors to TCF v2.0 and a 45-minute Q&A session to ascertain feedback and comments from participants. Please see below for registration details:
TCF v2.0 for Publishers – please register here
What's Next?
Following the close of the public comment period, once the technical specifications and Policies have been finalised, detailed implementation manuals will be issued for vendors, publishers and CMPs. Additional webinars will be held for all stakeholders including agencies and advertisers.