Relevant Yield, the most empowering solution for digital publishers and ad networks to manage and improve their advertising revenues, and ID5 have started a cooperation, whereby ID5's universal identity solution can be utilized by publishers directly through Relevant Yield's Header Bidding Manager.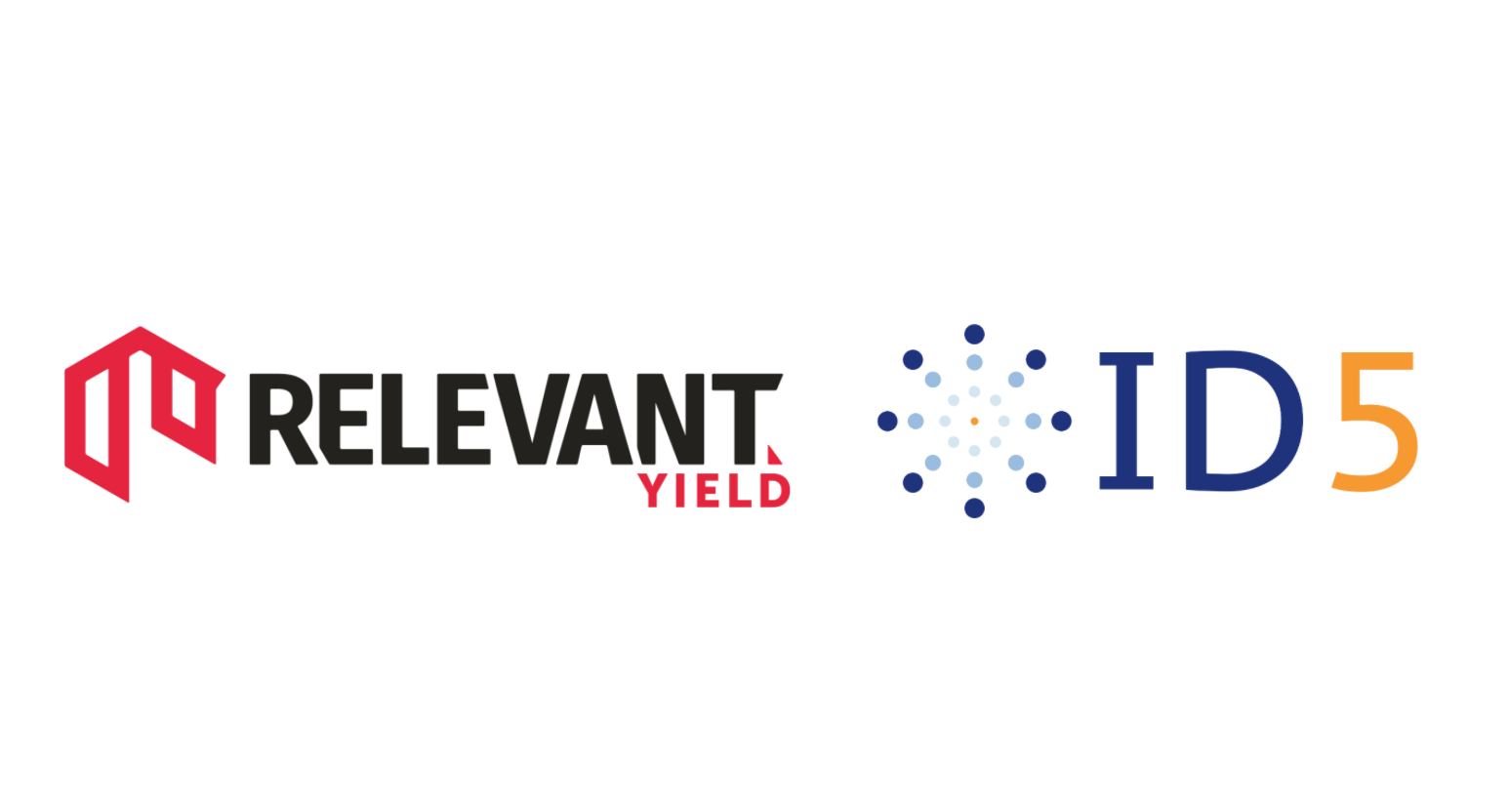 ID5's solution enables identifying users in a privacy compliant way, even in browsers that don't support 3rd party cookies. This enables publishers to monetize cookieless traffic more efficiently, while respecting consumers' privacy choices.
Relevant Digital's COO, Olli Järvilehto comments on the collaboration: "With the deprecation of 3rd party cookies, universal ID solutions are gaining significant traction and enable the ad tech ecosystem to transact based on 1st party IDs. The cooperation with ID5 is important to us so we can help our customers improve match rates and user identification in an easy way for them.
In our initial tests on enabling ID5 we've seen substantial uplifts on monetization on browsers where 3rd party cookies are not available, such as Safari and Firefox. We're impressed with the results and looking forward to the benefits our customers will achieve with the ID5 solution."
ID5s Co-Founder & CEO, Mathieu Roche comments on the collaboration: "The value and the reach of ID5's Universal ID has improved consistently as more media owners adopt it. The partnership with Relevant Yield allows us to provide more publishers with efficient identification capabilities and improved monetisation - both in Safari and Firefox today and in Chrome tomorrow – and to offer users more transparency and control over their privacy preferences."
About ID5
ID5 was created to improve online advertising for consumers, media owners and advertisers, with the ultimate goal to help publishers grow sustainable revenue.
ID5 provides the advertising ecosystem with a transparent, scalable and privacy-compliant identity infrastructure. Its solutions improve user recognition and match rates and provide a stable, consented and encrypted user ID to replace third-party cookies and MAIDs. This enables publishers to better monetise their audiences, advertisers to run effective and measurable campaigns, and platforms to maximise the value of data and inventory for their customers.
Created in 2017 by seasoned ad tech professionals, ID5 services clients globally. For more information about ID5 and its solutions, please visit: www.id5.io
About Relevant Yield
Relevant Yield is provided by a Nordic based company Relevant Digital. Relevant Yield enables digital publishers and networks to manage and improve their advertising revenues. Relevant Yield offers an independent, vendor agnostic header bidding wrapper solution combined with prebid analytics and revenue reporting from any demand channels. Relevant Yield is used by media houses and their sales partners across the world.
For more information about Relevant Yield and its solutions, please visit: https://www.relevant-digital.com/relevantyield
For more information:
Relevant Digital: Olli Järvilehto, +358 44 378 8037