Relevant Yield is provided by a Nordic-based company Relevant Digital for the need of online publishers and networks to take control and grow their advertising revenues in an innovative and futureproof way. Relevant Yield helps publisher's ad ops and ad sales teams to solve challenges such as getting real-time sales data from all available sources for everyone without manual work, testing new implementations without coding skills with immediate feedback, and getting automated alerts if setup runs into issues to name a few.
In October, our colleague Alex Fawcett was named our Head of Customer Success. Alex has worked in our customer interface for a long time and has a deep understanding of our customers' needs. Alex is also a fun guy who is nice to work with, and his expertise and desire to help others are unparalleled. Alex is respected by both customers and colleagues, as has been proven by e.g. his win in colleague of the year vote in 2021. Therefore, Alex was a natural choice to lead the team whose purpose is to generate maximum value for our customers.
Alex's new role is a step towards a more refined process, which will allow us to better meet the needs of customers and help solve publishers' individual pain points, especially with the help of Relevant Yield.
We asked Alex a few questions related to his role and Relevant Yield: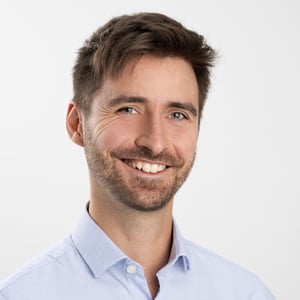 What have you enjoyed the most during your time at Relevant Digital?
Having the opportunity to work with people spread across 15 countries, from Edmonton to Helsinki, is by far what I enjoy the most. Adapting our solution and way we go about our business in each geo is a real challenge … super fun stuff!
If you were to start working for a publisher in the development of advertising sales, what would be the first thing that you would make sure was in order?
This is a tough one as there are so many aspects to publisher monetisation. Probably my 'favourite' thing to focus on at the moment is efficiency. I like to make sure that publishers have a header bidding setup that is fast, economically effective, and that doesn't use unnecessary resources. I believe getting the basics right, like the right balance between client-side and server-side, removing low performing bidders & correct price granularity would be the first checks I would make.
Relevant Yield Explained in Fewer than 140 Characters
A toolbox for publishers who wish to proactively manage their whole header bidding stack.
What makes it easy to succeed with Relevant Yield?
The access to real-time data on what's going on in the header, coupled with the capacity to effect changes to the aforementioned header from the UI instantaneously; this makes running prebid that much easier.
Share one misunderstood fact about Relevant Yield?
I get the impression that a lot of people come to us looking for demand, which Relevant Yield does not provide.
Share with us an example of when the Customer Success team has received praise for their work?
Perhaps I should start by saying that I believe Customer Success ought to be a 'Thankless job', that is to say, if nothing goes wrong, there should be no need to receive praise. Inevitably however, stuff breaks and we fix it. Recently a prebid update (to 7.22.0) brought with it some exotic changes that led to issues just prior to EOB. We assisted the client in making the necessary changes, a two minute intervention, and they expressed their thanks & relief that this could be sorted so quickly. I can certainly empathize with the feeling of going home with unfinished business, so this sort of 'win' is particularly satisfying.
Customer success is the number one priority for us
For us at Relevant Digital, it is important to invest in that we understand the customer's business and are able to use our own expertise to bring value to our customers through both technical solutions and consulting. In our opinion, the customer's success is built on a trusting relationship, a curious attitude, and innovative development without forgetting to consider a sustainable future.
By using Relevant Yield, publishers and ad networks increase advertising revenues, boost efficiency, keep control, retain independence and reduce costs. You can read more about our solution here or see a demo to explore how you will benefit by using Relevant Yield.